SKILLS ALLIANCE FOR INDUSTRIAL SYMBIOSIS (SPIRE-SAIS) GOES INDUSTRY 5.0
-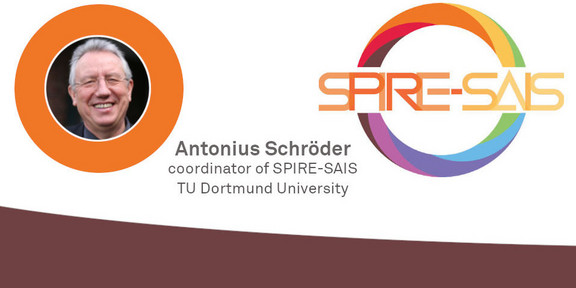 SKILLS ALLIANCE FOR INDUSTRIAL SYMBIOSIS (SPIRE-SAIS) GOES INDUSTRY 5.0
SPIRE-SAIS, a major European research project coordinated by TU Dortmund University, focuses on human and societal aspects of the digitalisation of industrial workplaces. As one of the current key projects of Sozialforschungsstelle, it is the result of long-term cooperations with international partners from research, industry, and policy.
The project is now highlighted in the new Policy Brief "Industry 5.0 - Towards a sustainable, human-centric and resilient European industry" of the European Commission. As a relevant approach to Industry 5.0, SPIRE-SAIS is one of the future oriented projects "addressing the human and societal aspects of the digitalisation of our (industrial) workplaces, hence contributing to the human-centric perspective of Industry 5.0". Doing so, SPIRE-SAIS is providing a human-centred answer to the digital and green Twin Transformation of energy intensive industries by forecasting green skills requirements and adjustments to keep the workforce continuously updated and thereby to unfold the potential of technological innovation at the workplace.
Antonius Schröder, coordinator of SPIRE SAIS at TU Dortmund University / sfs: "In SPIRE SAIS we can show that the economic, digital and technological developments challenging as well as increasing energy efficiency and environmental demands, all challenging the European Energy Intensive Industries, can be met best in a social innovation process focusing on continuous updating of the qualifications, knowledge and skill profiles of the workforce."
With the multi-sector approach SPIRE-SAIS is looking for a new skills and competences ground for industrial symbiosis between companies of the different industries: Steel, Chemicals, Minerals, Non-ferrous Metals, Water, Engineering, Ceramics, and Cement, Pulp & Paper, Refinery.