ESSA Final Conference on May 11th 2023: Future Skills for the European steel industry
-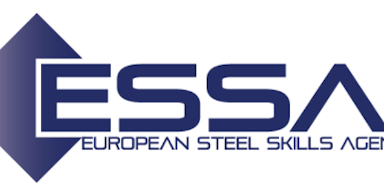 The European Steel Skills Alliance (ESSA) is holding its final conference "Steel as forerunner for the Triple Challenge - a green, digital and social transition. Shaping the future of the European Steel Industry" in Duisburg, at thyssenkrupp Steel Europe (Education Centre) and online on 11 May 2023 in cooperation with the European Steel Technology Platform ESTEP.
Against the background of the major challenges that the steel industry faces, which are primarily related to decarbonisation, ESSA focuses on the qualification perspective for this transition. Accordingly, the focus is on skills that are needed by employees in the steel industry to shape changes in times of digital and green transformation. The project was coordinated by the Social Research Centre of TU Dortmund University. Within the framework of ESSA, more than 40 partners (project partners and associated partners) have developed a plan for a sustainable, steel industry-driven and coordinated European steel skills agenda and strategy. At the ESSA final conference, the results of the ESSA Blueprint and the strategies for the further implementation of the European Steel Skills Alliance (ESSA) will be presented and discussed.
The focus will be on current as well as future skills and job requirements in the European steel industry. In particular, the question of how these new skills requirements can be implemented in time in training solutions by companies, formal education systems and training institutions is of importance. At the same time, it will be discussed what political support is needed to mobilise and engage stakeholders and policy makers to support the Blueprint.
Please register here:
https://meetingregistration.worldsteel.org/ESSAFinalCoference
More information about the ESSA project: https://www.estep.eu/essa/
You can find the short programme of the conference in the annex or on the ESSA website at https://www.estep.eu/essa/eventsnews/final-conference/