First Dortmund Retail Respect Day on 25.4.2023
-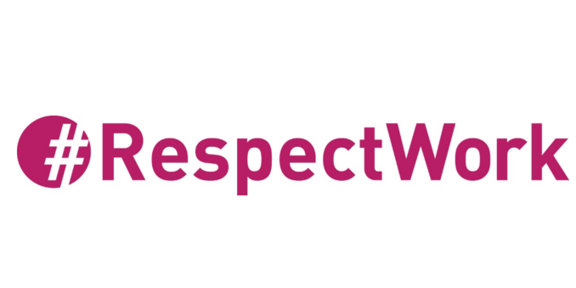 The joint project "RespectWork", funded by the BMBF and the EU, has developed measures and recommendations based on a social science study that can support service companies and employees in understanding and promoting respect in the interactions between clientele and staff.
In many service professions, direct contact with customers takes up a large part of the work. In recent years, employees have reported an increasing lack of respect from customers, which leads to demanding or even challenging behaviour. But clients also often feel that they are not treated with respect when it comes to the careful and prudent handling of their requests. This creates a vicious circle of mutual disrespect that can escalate into aggressive behaviour. This is a highly stressful situation for employees in the long run - and has significant negative effects on productivity and quality for companies.
The underlying phenomenon of mutual respect has not yet been sufficiently addressed in labour and service research. Company actors often do not see themselves in a position to adequately meet the challenges. There is a lack of practical concepts for counselling employees and companies. This research and design gap is to be closed by the project. In the project, the topic of "respect in the service relationship" was examined using the example of the retail trade.
Dr. Klaus Kock, Dr. Edelgard Kutzner and Ninja Ulland from the Social Research Centre used qualitative social research methods in company case studies to investigate the question of how respect (or disrespectful behaviour) develops in sales situations and what options exist for shaping interactions in such a way that mutual respect is maintained and promoted.
Together with the partners Deutsche Angestellten-Akademie, Arbeit & Gesundheit e.V., Handelsverband Nordrhein-Westfalen and B. Frieling Service- und Dienstleistungen, approaches and design guidelines were developed. The project results can contribute to shaping the framework conditions of service interactions as well as the concrete behaviour of service providers and their customers in such a way that mutual respect is generated or promoted.
The scientific and practical results of the project will be presented at the event.
Time: Tue. 25.04.2023, 12.00-17.00
Place: Industrieklub Dortmund, Markt 6, 44137 Dortmund, Germany
Participation is free of charge, please register.
Registration: https://wm.hv-nrw.de/anmeldung-rw
Programme: https://respectwork.de/fileadmin/redakteur/download/RespectWork_Einladung_mit_Programm.pdf
Project homepage: https://respectwork.de/