Advice and guidance for SMEs in the digital transformation
The Ch@nge Ruhr Future HUB is online
-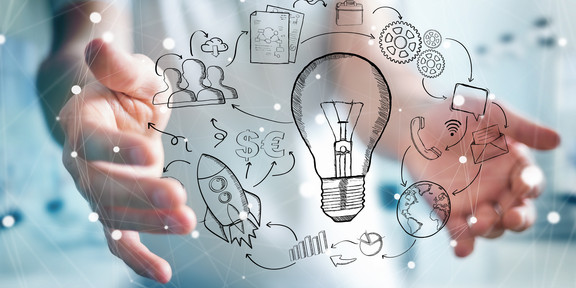 The Future HUB is an interactive service for companies, employees, interest groups and consultants in the region and offers helpful guidance for SMEs in the digital transformation, particularly in the production, logistics and care sectors. It is part of the Ch@nge Ruhr project, which aims to sustainably strengthen the transformation and design skills of companies in the Ruhr region in the digital transformation.
The Ch@nge Ruhr project shows how small and medium-sized enterprises (SMEs) can actively integrate the technical expertise and practical knowledge of employees in the design of digitization processes. On the Future HUB, SMEs will find plenty of information and an overview of funding, support and consulting services in the Ruhr region for digital change processes. In addition, SMEs can present themselves with good practice examples on the HUB. The project coordinators are looking forward to hearing from those who are interested.
Ch@nge Ruhr is a project of the Ruhr Conference and is funded by the Ministry of Labor, Health and Social Affairs of the State of North Rhine-Westphalia. Ch@nge Ruhr is implemented by the project partners Institute for Work and Technology (Westfälische Hochschule Gelsenkirchen), Institute for Work, Skills and Training (University of Duisburg-Essen), Social Research Centre of TU Dortmund as well as the Gemeinsame Arbeitsstelle RUB/IG Metall and the Chair of Production Systems (Ruhr University Bochum).